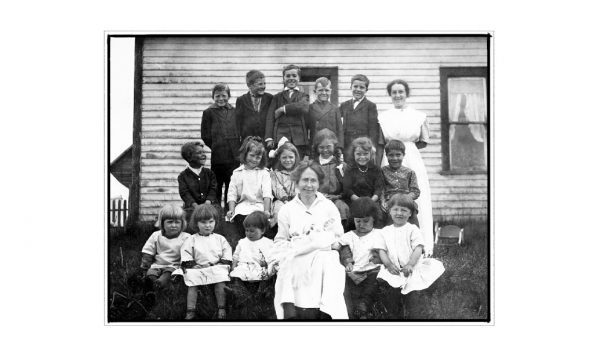 ADVISORY – Recommended that any exploration of the history start with the video link below. Note this is on a separate site, so you will need use your browser back button to regain this page. Thanks
https://frankdwyer.smugmug.com/History-Videos/i-wKdnW2t
The video, link directly above, was made by the author in 2014 to celebrate the 100th anniversary of the home.  (Be aware that many images are copyright Glenbow Archives. I have obtained permission  (January 18, 2021) to use them for the purposes of this website only.  I am grateful to the archives for this courtesy and for their constant effort to preserve Alberta's history.)
READ THIS PLEASE: If you are visiting this website using a smart phone or certain tablets, you may not be able to access some of the resources listed below, as they are PDF documents that require you to  have PDF (Adobe Acrobat) reader capability.  This website was designed in the era when desktop computers ruled. How things have changed.
OTHER RESOURCES:
(1)    An evocative description of winter at the home, extracted from the novel "Passing Innocence"  by Francis Dwyer. (see also note in Epilogue – Upper Boys Empire page) For the sample writing, left click on the link here:  In his novel
(2)   Research notes from 2014. Two old boy's of the home researched and added to knowledge about the early history of the home.  (with emphasis that we are amateur historians). Left click on the link here"  Research Notes on the Early History of the Wood's Homes in Alberta – FINAL
NOTE– If you use the two links that follow, you will be directed to another website, so you will need to use your browser back button to regain this W.C.H. site, or connect to it again.
(3)   An 8mm film by supervisor Albert Temple – from around 1953/54.  Advisory – this video clip was extracted from a lengthy old film that had damaged, or tedious, sections. It is far from perfect, but offers revealing glimpses of daily live at the home. It is from my time and I am in a number of the scenes.  To watch, click on the link here https://frankdwyer.smugmug.com/History-Videos/i-qCLv4fK/A
(4)    Selected images from the remarkable Glenbow Archives collection entitled Woods Christian Home –  Link here  https://frankdwyer.smugmug.com/Woods-Christian-Home  Note that you will need to use your browser's back button to return to these pages.
(5)     See at the bottom of the history page links to pdf documents offering a concise history of the home and describing key staff members over a number of decades.
(6)     Art Jeal photo collection (from about 1958 – 62  Link click here https://frankdwyer.smugmug.com/WCH-1960-66-Jeal-Images
(7)      Wood's Christian Home fonds, Glenbow Library and Archives, University of Calgary. (Changed – see item 10 below) Link to index here https://glenbow.ucalgary.ca/finding-aid/woods-christian-home-fonds
(8)       A tribute (see dedication on opening page) to Billy Davidson.  Click here for pdf: A Tribute to Bill Davidson
(9)      Memories of a school teacher at the home. Those of the then Margaret Farrell. Click here: Here are the memories
(10)     SIGNIFICANT:  Note the the Wood's Christian Home (Historic collection of documents – formerly kept at the Glenbow Archives, Calgary, once described as the Wood's Family Papers) is now held by the University of Calgary, 2nd floor, Taylor Family Digital Library at the U of A, Calgary. By appointment only to view – contact U of C at 403- 220-3958 or email < asc@ucalgary.libanswers.com > or browse the collection index at https://searcharchives.ucalgary.ca. This is a remarkable collection of information – including the marvelous photo collection. We are grateful to the Glenbow and n0w the University for preserving this valuable material.
OTHER RELATED SITES:
The current Wood's Homes in Calgary evolved from the W.C.H., but has a very different mission, being dedicated to the mental health of children and adolescents. A large organization, it is one admired and active especially in southern Alberta. Their slogan is, "we never give up," and they help many of he most needy children in Alberta, if for reasons differing from the needs of my generation. They deserve much support.
Link to website of the Wood's Homes, the successor organization to the W.C.H.
Link to the Bowness Historical Society. https://www.bownesshistoricalsociety.com/